Inspired by
5B4's post
about the British Photographer, Anna Fox's new retrospective and catalog to accompany the show, I discovered the work of another artist, Anna Fox.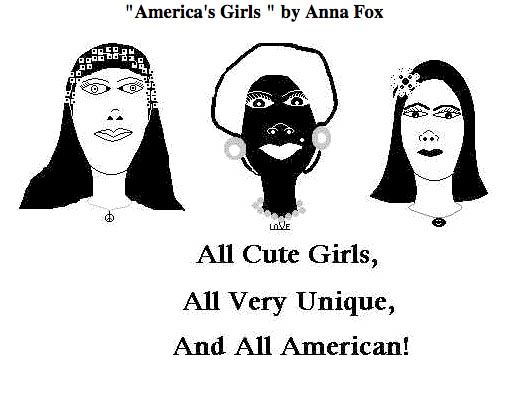 Artist's Statement:
Hello my name is Anna Fox. This piece I would like to submit in the antiracist t-shirt
contest is called America's Girls. I did this piece on my computer. Thank you for giving
me the chance to do some art and at the same time get to show my feelings.
Even if I don't win the contest I hope, at least, one person can look at my piece and have it mean to them what it meant to me when I created it!
The internet is a wonderful place.